We are an urban flower farm, florist and floral shop, rooted in the heart of West Queen West, across from the iconic Trinity Bellwoods Park
---
Established in 2017 by Shannon Whelan, Euclid Farms is a small-scale urban flower farm and floral studio, located in Toronto's Trinity Bellwoods neighbourhood. What started as a little hobby farm slowly expanded and by 2020, Shannon's house was overwhelmed by seedlings, grow lights and fresh and dried flowers. In September 2020, Shannon opened the Euclid Farms store, the perfect next chapter in the Euclid Farms story.
In addition to fresh and dried flowers, Euclid Farms offers apothecary items, ceramics, confections, cards and other carefully curated items. Wherever possible, we aim to source our products from local female makers - in fact, we currently carry products from over ten female-founded Canadian companies. In addition to the farm and store, Euclid Farms designs and creates one of a kind flower arrangements and installations for weddings and other events. We occasionally host flower arranging workshops - sign up for our newsletters to be the first to learn about events in 2023! Euclid Farms also sells wholesale to select retailers including VdeV, Health Hut, Sud Forno, Spaccio, Dark Horse Espresso and more!
Over the past couple of years, Euclid Farms has been involved in some exciting projects, most recently our farm to cocktail menu with Eataly, Valentine's Day Pop Ups at Union Station and Anthropologie, installations for Ugg Canada, CBC, and a fun partnership with Dior! We are also members of the Toronto Flower Market, where it all started.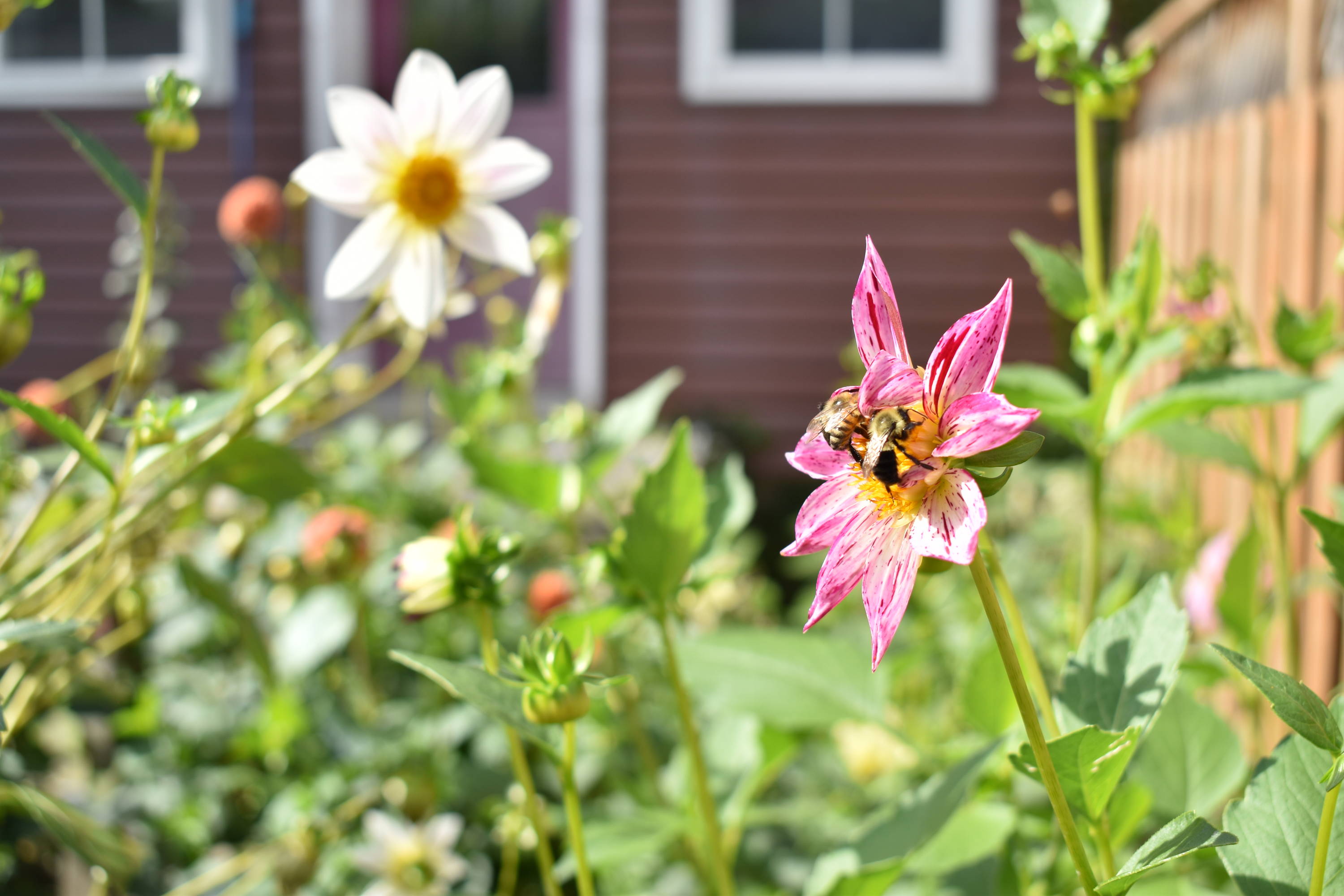 OUR ENVIRONMENTAL BELIEFS
As florists and farmers, we believe that it's our responsibility to protect our natural world. We grow most of our fresh blooms at our urban flower farm in warmer months, and support and shop locally as much as possible. We source the flowers we don't grow ourselves from local farms and rely on imports only when necessary.
All of our packaging is recyclable, reused, or compostable. We wrap all of our bouquets in paper, recycle our vases wherever possible, and constantly strive to reduce the amount of plastic used in our shop. We are 100% flower-foam free, and completely avoid the use of toxic chemicals in our own growing processes.
When growing and sourcing fresh flowers, we do our best to select varieties that we can dry ourselves to be used in our dried bouquets and arrangements. To reduce waste, we experiment (usually quite successfully!) with drying any fresh flowers that have not sold.
Our imported dried flowers are sourced from around the world. Although many varieties of these flowers have been dyed or bleached, they allow us to create beautiful and interesting arrangements. We continue to search for more eco-friendly options and alternatives to the use of chemicals and bleach in our imports.